Software : Audio Production & Post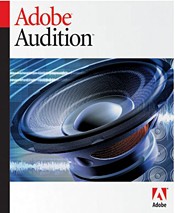 By Adobe
Adobe Audition software is a professional audio editing environment. Designed for demanding audio and video professionals, Adobe Audition offers advanced audio mixing, editing, and effects-processing ...
filmmaking.net rating
★★★
☆☆
By
The all-purpose professional music creation and production tool! Cubase SL is a powerful Program for both performers and engineers who want to explore infinite musical possibilities! Work intuit...
filmmaking.net rating
★★★★
☆