Bookstore : Magazines
filmmaking.net is now able to offer you discounted subscriptions on a range of leading film and entertainment industry magazines.
Product Categories
New Items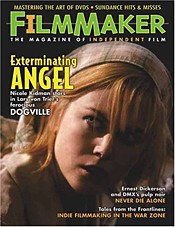 By
Since 1992, FILMMAKER has documented the phenomenal growth of independent film making. The magazine's in-depth interviews with leading filmmakers, distributors, agents, managers, lawyers and distribut...
filmmaking.net rating
★★★★★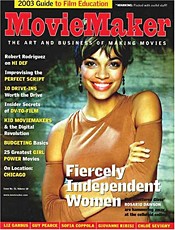 By
Moviemaker explores and demystifies the creative process by interviewing Hollywood's top actors, directors, producers, screenwriters and cinematographers along with today's hottest independent film ta...
filmmaking.net rating
★★★★★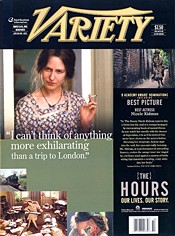 By
Wondering which pics will score big with auds at the B.O.? Or what the crix say about the new net skeds? Variety has the answers, but if you can't make sense of the lingo, you may not be ready for the...
filmmaking.net rating
★★★★
☆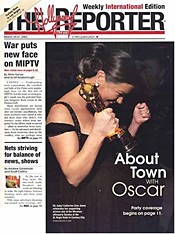 By
If it's happening anywhere in show business, you'll find it in THE HOLLYWOOD REPORTER. For over 70 years, it's the trade publication of choice for industry professionals of all kinds. From movies to T...
filmmaking.net rating
★★★
☆☆
By
This is the Special Effects journal. Nothing else comes close. If you want indepth, behind-the-secenes information, on what's happening on the cutting edge of s...
filmmaking.net rating
★★★★
☆