Ultimate Guide to the Sundance Film Festival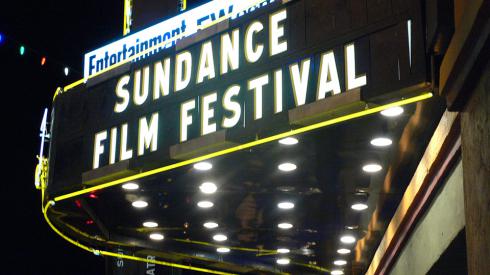 Since it's meteoric rise to prominence in the 1990s, the Sundance Film Festival has maintained its position as both America and the world's premier event for independent film. Sundance now sits comfortably in the top five most prestigious film festivals (alongside Cannes, Venice, Toronto, and Berlin). The festival has been long renowned for it's strong narrative and documentary programs, but is also now a major business event for the industry.
Indie filmmakers may be familiar with the myths that built up around the festival in its 90s heydays, where filmmakers found fame and fortune, and unknown films could walk away with multi-million dollar distribution deals. Those days are long gone, but Sundance remains an incredibly important part of the indie film landscape.

What?
If you've been living in a filmmaker cave until now, the Sundance Film Festival is arguably America's most prestigious and important film festival. Launched independently as the Utah/US Film Festival in 1978, the event shifted under the wing of Robert Redford's Sundance Institute in the mid 1980s, and was later rebranded as the Sundance Film Festival in 1991.

When? Where? etc
The main Sundance Film Festival is an annual event that usually runs for 10 days from mid-January. The principal location is Park City, Utah, although there are normally screenings in Salt Lake City and Ogden. In recent years, affiliated satellite festivals have also taken place at different times of the year in places like London and Hong Kong.

Sundance Film Festival Submissions
The festival normally opens submissions in June each year. Both short and feature films are eligible (with separate categories in each for narrative and documentary works). Many thousand submissions are received each year, however only about 2% are lucky enough to receive a festival berth. Submissions are managed online via the official Sundance Film Festival website.

Getting There
Park City is located in the Wasatch mountain range, about 45 minutes' drive from Salt Lake City. Most festivalgoers fly to SLC airport and take one of the numerous shuttle services up to Park City. Car rental is possible, but parking in Park City is expensive and difficult.

Where to Stay
Park City is primarily a ski resort town. While there is quite a high density of visitor accommodation, it's generally not cheap due to demand and the premium which can be charged during the festival. So it's important to book accommodation well in advance. Options include hotels, condos, a handful of B&Bs, and of course AirBnB. it is possible to stay outside Park City in resorts like The Canyons, or at Kimble Junction, but much further out is not recommended. Commuting from Salt Lake City, for example is 45 minutes each way, and may take much longer if the weather is bad. You will risk feeling very detached from the full festival experience.

How to Attend
If you want to see films and/or enter official venues, you need a festival credential or a ticket. There are a range of options available, depending on what type of access you want (and how much you're prepared to spend). Seeing a handful of films can be done via individual tickets or a ticket package. For the more hardcore, you can get a festival pass which provides unlimited access for the period of the pass' validity. Industry passes can also be purchased. Passes and packages are normally made available in October each year. They sell out fast so make sure you book yours as soon as they go on sale via the official festival website.

What's on Where
Screenings take place in venues all over Park City. The main venues are the Egyptian Theatre on Main Street, the Eccles Centre on Kearns Blvd, the Prospector Theatre on Sidewinder Avenue, and the Library Theatre on Park Avenue. Some industry and press screenings take place at the Yarrow Hotel and in the Holiday Village Cinemas complex. The festival usually publishes a full screening schedule around late November each year.

Getting Around
Winter at 10,000 feet means that it's cold out. Even if it's not snowing, there will be plenty of ice and daytime temperatures not much about zero (Celsius). Fortunately, Park City is fairly compact and the city runs an extensive free bus system. The festival supplements this service with its own free buses to ferry festivalgoers between venues. Parking in Park City is in short supply and priced accordingly. As such using a car to get around town during the festival is not recommended.

Networking
For filmmakers, one of the greatest benefits of attending a film festival is the opportunity to network. Park City is overrun with filmmakers and industry-types during the festival, so it presents a fantastic opportunity to make new friends and contacts. Stay open, friendly, and chat to everyone you meet!

Parties
Various sponsors and organisations throw parties in Park City during Sundance. Most are not open to the general public, so to attend you either need to get yourself an invite or blag your way in. Keep your ear to the ground when you are at the festival to find out what's going on. Then work your contact network to see if you can get yourself on the list. Failing that, you can try talking your way in. While the door security will have probably heard it all before, you might get lucky.

Get the Full Picture
If you're looking to head to Sundance this year, make sure you pick up a copy Sundance – A Festival Virgin's Guide - the ultimate guide to attending the Sundance Film Festival, for filmmakers, film-fans, and film industry professionals.
Comments