Just When You Thought They Were Out... Kodak Launches Super 8 Revival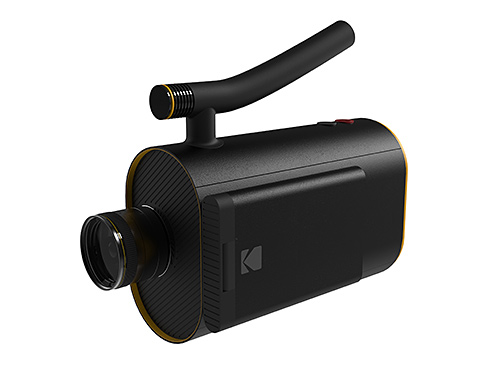 Kodak is probably the largest victim of the digital media revolution, famously missing the boat as the world shifted from an analogue film world (which Kodak dominated) to one made of CCDs and pixels.
However film, at least in the motion picture arena, never completely went away, thanks to feverish support from advocates such as Quentin Tarantino and Christopher Nolan. But most indie filmmakers don't have the luxury of getting Panavision to recommission old camera for them, so have had to continue down the digital path. Kodak seems to believe it's spotted a gap in the market... which the veritable Super 8mm format (50 years old in 2016) could fill.

Cue the new year and CES 2016, Kodak outlined its plans for not just a new camera, but a whole ecosystem to support a revival of Super 8 filmmaking from shoot to delivery. At the centre is the camera itself, which is currently only at prototype stage. Full specs are available on the Kodak website and the camera is expected to be ready for limited release in Autumn 2016.

Alongside the camera, the other major concern for any celluloid-based filmmaker is stock and processing. Kodak may have been a high-profile casualty of the digital revolution, but thousands of labs and stock suppliers also either went out of business of shifted their focus. As a result, getting your hands on Super 8 stock, let alone finding somewhere to process it, has been a significant and costly challenge. Kodak aims to solve this as part of the 'ecosystem' approach by providing not only the stock, but also processing options. Although there's been no word on stock costs, processing has been reported as potentially being around $50-$75 per cartridge, which is quite steep. That said, processing will also include both the film and a full-res digital version, and may come down if enough people use the format.

Kodak is certainly not expecting Super 8 to replace any of the video capture devices we use today. Instead, its intention is to temp indie filmmakers and film schools into experimenting with the format and integrating it into their respective filmmaking arsenals.

Read more at Kodak's website.

Comments