COMPETITION: YouTube and D&AD Launch 'Next Director' Award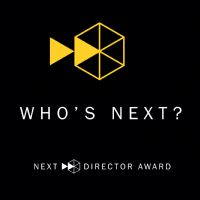 If you've been scratching around with your own projects for the past couple of years, a new competition brought to you by YouTube and D&AD could be the thing to take your directing career to the nest level.
Here's the blurb form the press release:

YouTube and D&AD are to launch a brand new award with the aim of discovering and showcasing the next generation of talented directors from around the world.

The Next Director Award (launching 30 April) is open to all aspiring directorial talent of any age, providing they have less than two years film or advertising industry experience as a director.

Designed to bridge the gap between the Professional Awards and New Blood, it marks the first time that D&AD will award non-commercial creative work at the Professional level. New directors will be able to submit any form of film, providing it is no longer than five minutes in length, including short films, music videos, commercials and branded content.

The Next Director Award is launched in partnership with YouTube, the world's largest video sharing site. Through the award, YouTube aims to help unearth new directorial talent and provide a global platform to gain recognition for their work.

Up for grabs will be invaluable expert mentorship from YouTube and D&AD, ranging from one-on-one sessions with high-profile filmmakers and producers to full agency representation. Winners will also receive a newly designed D&AD Pencil, as well as funding from MOFILM to work on a commissioned brief.

The Next Director Award will follow a different format and exist separately to the D&AD Professional Awards. It will be judged three times per year, producing three sets of Nominations. Each set will be showcased as part of MOFILM's international event calendar throughout 2014 and 2015. Following the third round of judging, a winner will be chosen from all the Nominated entries from that year in May. For the inaugural Next Director Award, timings will be as follows:

Next Director Award & Call for Entries launched 30 April 2014

• Entry Site opens
• 1st entry deadline 25 June
1st Nominations announced 8 July

• 2nd entry deadline 31 Oct
2nd Nominations announced mid November

• 3rd entry deadline 28 Feb
3rd Nominations announced mid April

• Winner announced at D&AD Professional Awards Ceremony in May 2015

Entrants will be allowed one entry only and must be out of full-time education to take part. Winners will also receive tickets and flights to attend the Ceremony in May 2015.

Find our more and register at www.dandad.org.
Comments