The Roles of a Producer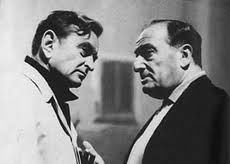 Anyone who watches movies knows that almost every film comes with a gaggle of 'producers'. In addition to the Producer(s), most credit sequences are stacked with titles such as Executive Producer, Associate Producer, Co-Producer, and even Co-Executive Producer. So when any question about 'types of producer' arises, most people jump right in to an explanation of these various jobs. But recently I've noticed that there is a more fundamental lack of understanding of what a producer actual does, particularly with newer filmmakers.
The root cause of this is the fact that being a producer is a bit like being a doctor. On one side, you could be a GP (general medical practitioner for our American readers). You have a broad working knowledge of most areas of medicine and you deal with a wide range of issues, but mainly at a high level. On the other, you could be a brain surgeon. Your role is highly specialised, requires an in-depth knowledge, and a great degree of skill and experience. You wouldn't expect your GP to perform brain surgery and likewise, you probably wouldn't be overly concerned if your brain surgeon didn't bring expertise in another field (e.g. dermatology) to the party, so long as they were an awesome brain surgeon. It's much the same with producers.

So the main reason why most films have more than one producer is that it's extremely rare to get all of the skills and expertise required in one person. Instead, people tend to specialise in one or more of the areas needed to get a film made. For some producers, it's a creative lead role, where sourcing and effectively managing a creative team (writers, directors, actors, designers, editors etc) is an essential skill. For others, it can be about creating complex finance structures which allow funding to be raised and deployed into a film production. A third type might be a producer who is a great administrator or project manager - keen on detail and effective in the day-to-day management of multiple workstreams. And yet another might be the 'deal-maker' - someone who brokers deals with people and third-parties to bring together the elements needed to get a film made, but has little to do with the day to day production.

So for newer filmmakers looking to form relationships with producers, it's important to know what type of producer you are looking to approach to ensure you can successfully find collaborators. Approaching the wrong type of producer will inevitably result in you wasting your time.
Comments