Top 5 - Crowd Funding Mistakes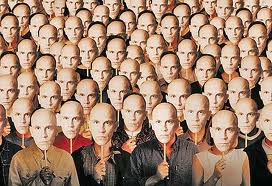 The idea of crowd-funding independent films has received a lot of attention of late, with several filmmakers singing praises of the ability to shortcut the cumbersome financing process and go straight to the audience. But the crowd-funding route isn't an automated route to budget riches. Producer and marketing consultant James J. Heath looks at the Top 5 Crowd-Funding Mistakes on his blog:
I certainly don't profess to be an expert when it comes to crowd funding. I've been lucky enough to work on a campaign in The Fitzroy that came off through hard work and the public's connection with the concept.

Because of that, we've been flattered by so many people asking advice on their own crowd funding campaigns and what they can do to make them a success. I don't like to tell people how to run their campaigns, because like I say I'm no expert, and there are a variety of ways to run a successful campaign depending on the type of film you're making.

That said, there are a variety of basic mistakes that keep cropping up and I think can easily be fixed with just a little bit of hard work and thought. So here are my 5 most common mistakes I see in film projects on crowd funding platforms:

Read the rest at James J. Heath's blog.

Comments