COMPETITION: Nokia + Music Video + Sundance London = Cash Prizes!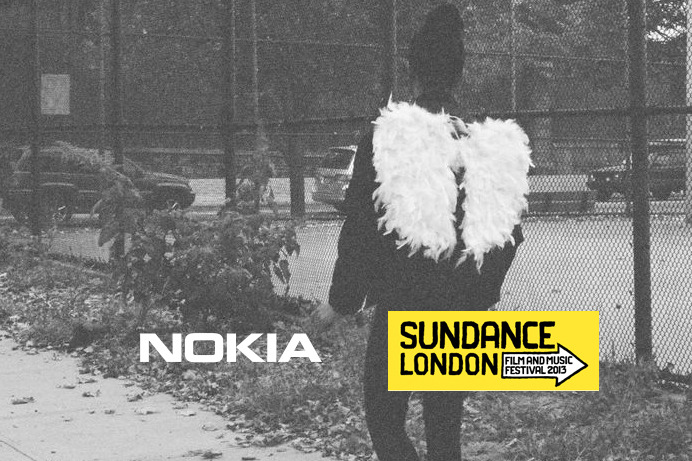 News of a music video completion dropped in our inbox this morning where some cash prizes, cool phones, and a chance to have your work premiere at the 2013 edition of Sundance London. Here's the blub:
We're running the Nokia Music Short Film Competition, in association with Sundance London - and we thought your love of film, and film making, would mean this competition is right up your street. The Nokia Music team want directors to showcase the amazing, the unusual and the unknown. This might be a unique musical identity or an authentic sound from their city. Ideally it should also show how cultures coming together give shape to the tunes coming from their part of the world.

To grasp this exciting opportunity, filmmakers need to simply upload a short video trailer (15 sec - 1 min) visualizing the underground music scene in their chosen city. If your idea is chosen, you'll receive two Nokia Lumia 920s and a $5,000 budget to shoot your film. What's more, both films are guaranteed a premiere at the Sundance London Film & Music Festival (2013) in April, and one lucky grand prizewinner will walk away with $5,000 and a Nokia Lumia 920. If you'd like to know more - or participate of course! - take a look at the Talenthouse Entry page.

Think of this trailer as an audition, which showcases your concept. We're looking for creative ideas that really push the boundaries of the camera and the possibilities of mobile filmmaking. We are open to all styles and approaches, just make sure you clearly describe what you intend to create - and if Nokia Music, in association with Sundance, like what they see, you'll be given the opportunity to turn your trailer into a film.

Up for the challenge? If so, we look forward to checking out your mobile movie magic soon. If you have any questions whatsoever please don't hesitate to get in touch; Terms and Conditions of entry can be found on the entry page.

More information is also available on the Nokia Blog.
Comments