How to spot a scam film festival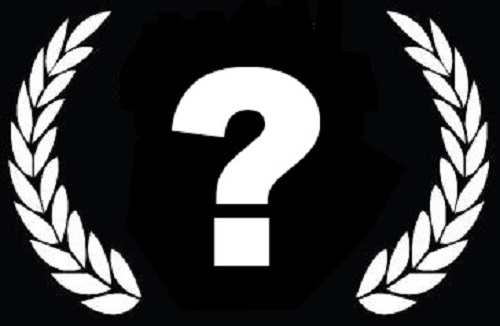 These days, it seems that every man and his dog wants to run a film festival, which is fantastic in many ways, not least because it provides a greater number of outlets for filmmakers to get their work in front of an audience. But sadly, the multitude of scammers and ethics-light opportunists who prowl the Internet also seem to have their dirty fingers in the film festival scene. Scam events now represent a risk to unwary filmmakers everywhere.
Scam film festivals tend to come in two flavours - film festivals and screenplay competitions - but many combine both. Most attempt to catch their victim's attention by using names which include prestigious-sounding cities (e.g. London, New York etc) or suggesting national or international pre-eminence (e.g. Canada Film Festival). Some have even been seen using names which are very similar to established and respected events (e.g. Alaska International Film Festival, which is a scam, compared to the legit Anchorage International Film Festival).

While these events are scams in the true sense of the word (i.e. dishonest schemes), it's unusual for them to be completely fraudulent (i.e. take the money and run). A scam by definition is not necessarily illegal, whereas fraud most definitely is. Typically, the underlying model behind the scam is to make money from submission fees for an event which nominally happens in some way, shape, or form, but almost certainly offers little to no value for filmmakers or writers who submit their work. More worryingly, many of these events use Withoutabox to collect their ill-gotten gains. This is unfortunate because the connection implicitly lends scam events an air of legitimacy. And sadly, Withoutabox seems to care little about scammers using its service; one can only assume because it too makes money from the submission fees collected.

Fortunately, scam film festivals and screenplay competitions are relatively easy to spot as they all share some tell-tale signs:

Long 'Call for Entries' Window. Probably the easiest way to spot a scam is to look at the length of time the event's call for entries is open. Most legit festivals don't want the hassle of managing submissions year-round and therefore tend to open their calls no earlier than three months or so before the event. However for scam festivals it's about making money, so the longer the call for entries is open, the more cash can be raked in. For example, scam events like the Cannes Independent Film Festival open their calls 12 months (!) before their next festival.

Generic or Prestigious Locations. Most big cities have film festivals which have been established for years. Plenty of legitimate new festivals pop-up all the time, but new national festivals or those in prestigious locations should be viewed with a healthy scepticism.

Lack of Verifiable History. Many scam events use language on their websites to suggest pedigree or history. Where a festival seems to suggest it has been running for a long period of time, it's easy to do a quick Google search to verify. Any legitimate event should have a Google footprint of some kind - a footprint beyond its own website and listing on Withoutabox. If a festival suggests it has a history, but you can't find any mention of previous editions online then it should be approached with caution.

Lack of Sponsors. By itself not an indication of a scam, since many festivals are not lucky enough to attract sponsors, but if a festival is claiming national or international pre-eminence, then you'd think it could rustle up one or two. That said, some scam events have been known to list fake sponsors so where a festival does list companies you haven't heard of, spend a couple of minutes checking them out to ensure that they are legit and have no obvious connections to the scam event (other than sponsorship).

High Submission Fees. Again, not an indication of a scam on its own, but obscure festivals which charge high submission fees should be viewed with scepticism. Most legitimate film festivals in Europe do not charge fees at all, particularly for shorts. Where they do, fees tend to be nominal. Fees in the US are normally higher, but again, even top festivals like Sundance don't charge $100 for a short film submission.

Administration Location. Almost all festivals are run locally, so be very wary of events which have administrative or submissions offices in states or countries which are different to the festival's location. They're unlikely to be legit. You should also be on the lookout for local addresses which have been 'embellished' to suggest a local connection. For example, the Alaska International Film Festival, a scam event, listed an "office suite" address in Anchorage for submissions. Yet a quick look on Google Streetview showed this "suite" to actually be a PO box at a mail centre. On further investigation, evidence suggested the event was actually run out of either San Diego or somewhere in Kentucky.

Large Number of Awards. Most legit festivals have a limited award-set. After all, the purpose of an award is to single out the best film in each category, rather than hand out as many awards as possible. Festivals which offer a lengthy award list, particularly where awards aren't well-differentiated, are likely to be scams.

Opaque Judging Process. Does the festival provide any information on the judging criteria it uses to determine winners or who the judges are? Festivals which are on the level will normally name their jury members or at least provide credible information on how the winners are selected. Festivals which only announce winners via email are definitely scams.

No Public Screenings. Events which do not screen films publicly are not film festivals. Period. Any event which calls itself a festival, but does not screen films to the public, is a scam.

Film festivals remain one of the best ways for filmmakers to get their work in front of a wider audience, but the days of easy off-the-shelf websites (and lax verification from Withoutabox) mean extra caution is required to ensure you are maximising the benefits of the money you pay for film festival submissions.
Comments
Older Comments
another scam film festival is the BIGSND film festival, sndla.com they were banned from filmfreeway, barred from withoutabox, ordered to cease & desist from using the National Veterans Foundation logo as sndla was not endorsed by NVF, and yet the sndla.com website still claims to be hosting a second year but never had a first year at all, another festival was at Lalive, and the greeter from that fest was fired, and copied the festivals platform, stole images, "webripped" photo's from other festivals red carpet, so ya film festivals are accountable, and the sndla.com is not above the court of public opinion.just ask nvf.org if they authorized the sndla to use their name, as an endorsement, nvf endorsed another festival, not snd, and sndla.com is asking 120 dollars for submissions. and Lalive does not have them on the calendar either!!!
Hi all, this is why the Universal Film & Festival Organization started. We created a code of practice for film festivals to adopt and we now have 230 member festivals - www.uffo.org. This is voluntary and no fees or costs whatsoever. Many festivals won't adopt a code of practice, some because they can't be bothered, some because they just don't have to, some because it may interfere with business or some are just downright scammers, and they are many of the latter out there .
We also run the Universal Film Magazine which exposes scam festivals and festivals that blacklist filmmakers www.ufmag.biz – again, it's free and non-profit. Worth keeping an eye on this as we have some huge exposes in the bigger festivals coming up in the next few months. If you have a story let us know.
Looking at the different submission providers you have pretty much the same problem, the ones we have seen will take any festival at all, despite history or allegations of fraud made against a festival. There is no due diligence, no scrutiny or no caution or care, just sign em up and the money is rolling in.
We covered this a while back in our magazine, and the one submission provider that removed the festivals we exposed from their database was Festhome. We are not connected to any of the submission providers and don't have any allegiance to any, we believe that they all should take steps to protect filmmaker's money and intellectual property from fraudulent festivals. It's relatively a simple process to stop fraud at festivals and we commend Festhome for removing the scammers. We would encourage other submission providers to do the same and lead the way; this would demonstrate transparency to the filmmaking community and will ultimately be good for business.
I met with Col Needham a couple of years back at the IMDb offices in Bristol UK, this was when we set up UFFO and were just starting out with a couple of festivals wanting to do the right thing. I asked Col Needham if he would consider supporting what we were trying to achieve, a code of practice, but he had no interest at all, Col Needham is the founder of IMDB/withoutabox.
So we are still trying to get the message out there on a code of practice for film festivals and always looking for help - www.uffo.org

Tyrone D Murphy

Thanks for bringing this troubling issue to our attention. It's scary out there.
@Mary Sue. Feel free to name names if you are sure they are fake. We've made no secret of our position on scam festivals and happily rebuffed a couple of 'process abuse' fishing expeditions from lawyers supposedly representing scam events like the Alaska International Film Festival and the Cannes Independent Film Festival (I say "supposedly represent" because we suspected, but couldn't prove, the lawyers were connected to the events in more than just an attorney-client way).

How can someone file a legal suit against a fraudulent film festival that "took" thousands if dollars from one of the film participants?
I should also note that just because a film festival gives an award to a film that you didn't like, it doesn't mean that festival is a "scam."
@Jelly London and Madrid are not scams, although they are very very small festivals. We screened at Madrid last year and won a jury prize. Unlike Worldfest, they did not accept 600 films and they certainly didn't give everyone an award. So, I'm not sure why it would be considered a scam beyond just low audience turn out.
@jelly The only people who think this festival has any relevance or credibility are people who a) get awards and/or b) never attend any other film festivals and don't know what a real film festival is supposed to be like. Worldfest is very poorly regarded by the larger independent film world. They charge ridiculously high entry fees. They have been known to "make up" categories just to give everyone an award. I had a past "judge" tell me he never even saw any of the films, even though he was listed as a judge in the program. The festival director and his wife did all the judging themselves. I could go on and on. But the bottom line is - It's a scam.
I know a guy who is an aspiring director, he went to film school and have been making short films, competing in film festivals for the past 8 years, trying to get his 'big break'. So far, no luck. He has entered numerous and countless film festivals.
He also made a 14 minute short film and submitted into 15 film festivals but no luck. Then he entered a music video competition to make a music video some for some unknown band, though he won the competition and received a camcorder as prize…wow! (sarcasm), but still no luck at all. He's been chasing awards for many years, do you really think this guy will ever be a director for the industry?
Thanks for this article. One element that it doesn't touch much upon is how filmmakers use "scam" festivals to market their movies (or is this implicit in your blog? Sorry, I haven't read through the wider site in detail). An aquaintence of mine is an actress and has been doing a lot of social media promotion for her recent film. I found your article when trying to get more background on several film festival awards that this film won in 2013. My curiosity was piqued because I saw the movie and it was really bad, and I couldn't understand how it could keep winning international prizes. And that's how I found out about this scam phenomena, but your article is the only one I've found so far to corroborate my suspicion that these festivals and purely for profit, not artistic integrity.

I went to the website of one of the festivals (The Worldfest-Houston) and found that the "List of Winners" link took me to an Excel sheet with over 600 movie being awarded prizes https://worldfest.org/remi-winners/ – either Gold, Silver or Bronze, but all winners! So, the movie really did win an award from this festival, but then so did 600 other movies! This aquaintence also recently posted a photo on facebook on the same movie being awarded "Best Movie" at the "London international filmmaker festival" and "Madrid international filmmaker festival", and the trophy given seems to be the same for both festivals. I can't find much information about these festivals just gone, though http://www.filmmakerfestival.com/ is advertising for submissions to a 2015 festival in London. I anyone has any other information about these specific festivals, I'd be curious to know more.

Just wanted to add the angle that filmmakers may have a symbiotic relationship with these festivals, and it would be great if the "scam festival" would be brought into the spotlight so that the integrity and legitimacy of festivals done (at least more so) for the love of film are not diluted.
Hi Listener, this article I wrote might interest you regarding the American Online Film Awards: http://cassiedart.hubpages.com/hub/Got-an-invite-from-the-American-Online-Film-Awards
@Listener. The American Film Awards are probably not "fake" in the sense of the event not taking place at all. However, in our opinion they, like virtually all of these 'film awards', are a scam designed to make money for their operators while offering little or not value to filmmakers who submit.
Do anyone know if the American Online Film Awards is fake?
The film festival guild in the UK runs festivals , one of the festivals gave all the awards to their own director, 7 out of 10 categories and he won all 7 for his own movie
Another way to spot a scam is to check the previous winners. A few festivals (i don't know if I'm allowed to write the names) have fake movies and directors in their winners list. If you google them or look them up in IMDB, they don't exist. So, check the winners list of the previous year and make a search.... Also a few european festivals have the same exact winners list, and guess what? none of those titles or directors exist!!!!
Thanks, great article. I ran across a couple of "festivals" which were really film distributors looking for me to contribute my film to their collections. And pay for the privilege.
Great article.

Thanks for sharing. I'm currently writing an article about submitting to festivals, and I will post a link to this article.