GreenlightMyMovie Wants to Get Your Work In Front of Hollywood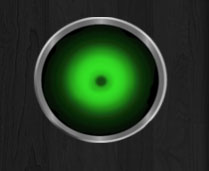 Launched recently Greenlightmymovie.com has joined a space which has previously been known mainly as a mausoleum of ideas to use the web as a kind of dating service for indie filmmakers and Hollywood execs. While a few stragglers remain in the space, notably Studio Beyond and Trigger Street, the concept has felt tired for several years now. But there are several reasons which make us want to Givegreenlightmymovie.com the benefit of the doubt and suggest filmmakers with good ideas give it a whirl.
First and foremost, Greenlightmymovie.com has assembled an impressive array of companies and producers who are willing to participate. And more interestingly, while previous players have always been very vague about just who their 'Hollywood execs' actually are, Greenlightmymovie.com goes out of its way to bring these names to the forefront. The fact that the service has also teamed up with long-running and respected magazine, Fade-In, also adds cred in an otherwise somewhat discredited space.

The service isn't free (nor, at $275 for five submissions, cheap) but counter intuitively, that will likely end up benefiting those who submit. How? One of the main obstacles for these services at the exec end is the fatigue induced by having to wade through hundreds of pointless, terrible ideas. By setting the submission bar reasonably high, a lot of time-wasters (aka cheapskates) will likely be discouraged, this hopefully leaving more of that valuable exec attention to those with serious propositions.

Greenlightmymovie.com has also sweetened the deal for Filmmaking.net readers, by offering an additional two free submissions following a purchase of five or 10 submissions. To get this deal, you need to email promo code FMM777 to contact@greenlightmymovie.com, after you have made the initial purchase.

More information can be found at Greenlightmymovie.com.
Comments