Screenplay Competitions - Are they worth the entry fee?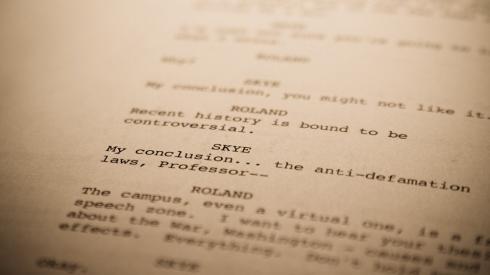 Over the last few years screenplay competitions have been popping up all over the place. Some are attached to established film festivals or sponsored by local filmmaking groups or even government agencies. Others are run as stand-alone events. Some of these competitions are free to enter, whereas others charge up to $50 or more for a submission. But do these competitions actually offer any true value for the submission fees they charge?
On the positive side, while there's certainly been considerably more scripts written each year than could conceivably be produced by the entire world film industry, until now there has been little outlet for these scripts to be read, or indeed for new writers to get a foot on the ladder. Screenplay competitions can thus give writers' work exposure that it otherwise wouldn't achieve on it's own. Well, that's the theory anyway. On the flip side, there are several examples of competitions that were little more than scams, and many more of an entirely dubious nature. In most cases of this flip-side, the competitions seem to be more about raising money for their organisers via submission fees rather than truly helping writers.

As with all things online (and in the real world), it's buyer beware. Before submitting your script to a screenplay competition, we'd recommend working through the following checklist:

Who's running it?
Seems like an obvious first question. Have you heard of the organisation which is running the event? Is it a recognised industry player or filmmaker organisation, or government agency? Even if you haven't heard of them yourself, a quick Google should give you an overview of their backgound and the online community's general consensus. Recently there was an example of a Las Vegas based company which is believed to have been running upwards of 10 'film festivals' (some of which had attached screenplay competitions). The structure of the events and the way they were promoted deliberately disguised the fact that the events offered little value to those who submitted, being instead mainly about generating income for the company via submission fees.

Does it have recognisable sponsors?
Reputable competitions should be able to attract industry sponsors. Does the competition's web site list any? Have you heard of them? Or if not, is there any information available about them on the web. Some dubious competitions have been known to list the names of so-called 'sponsors' on their sites, but the reality is these organisations either don't exist or are simply partners of the people who are running the event.

How long has it been running for?
Established events are clearly going to be more likely to be legitimate. Be very wary of new events, particularly if they raise the red flag on the first two points above. Look for lists of previous winners, third-party evidence that the events did indeed run in previous years (again, Google is your friend), and even try to find out what happened to the winning scripts. Obviously, if the film was made (IMDB it) that's a good sign.

How much are they charging?
$100 for a feature-length script submission to an unknown competition? That's quite a lot of cash in anyone's book. Some competitions may opt to charge fees to cover things like reader's time and even pool fees to provide cash prizes. But high submission fee competitions should be viewed with a healthy suspicion.

What kind of exposure are they offering?
Possibly the clincher. What are the core benefits available to writers who submit their work? Are there cash prizes? Or other awards? Who are the judges and what is the judging criteria? Does the competition offer winning scripts any kind of exposure which might ultimately lead to getting them made, or at least put scripts in front of people who could potentially get them made? Aside from cash prizes, which are always welcome, if the competition does not provide any meaningful exposure to the winners, what's the point?

In conclusion, screenwriters should approach screenplay competitions with a healthy scepticism. Everyone dreams of seeing their work make it to the silver screen, but sadly there are very few short cuts to making this happen. Getting your script in front of a limited number of people who have the ability to get a film made is far more valuable than spending loads of money on screenplay competitions simply to win a "Best Script" award at the 'East Nowhere International Screenplay Competition'.

Comments