Making my first Commercial: A Filmmaker's Diary
By Rusanna Danielian | 18-Jun-2014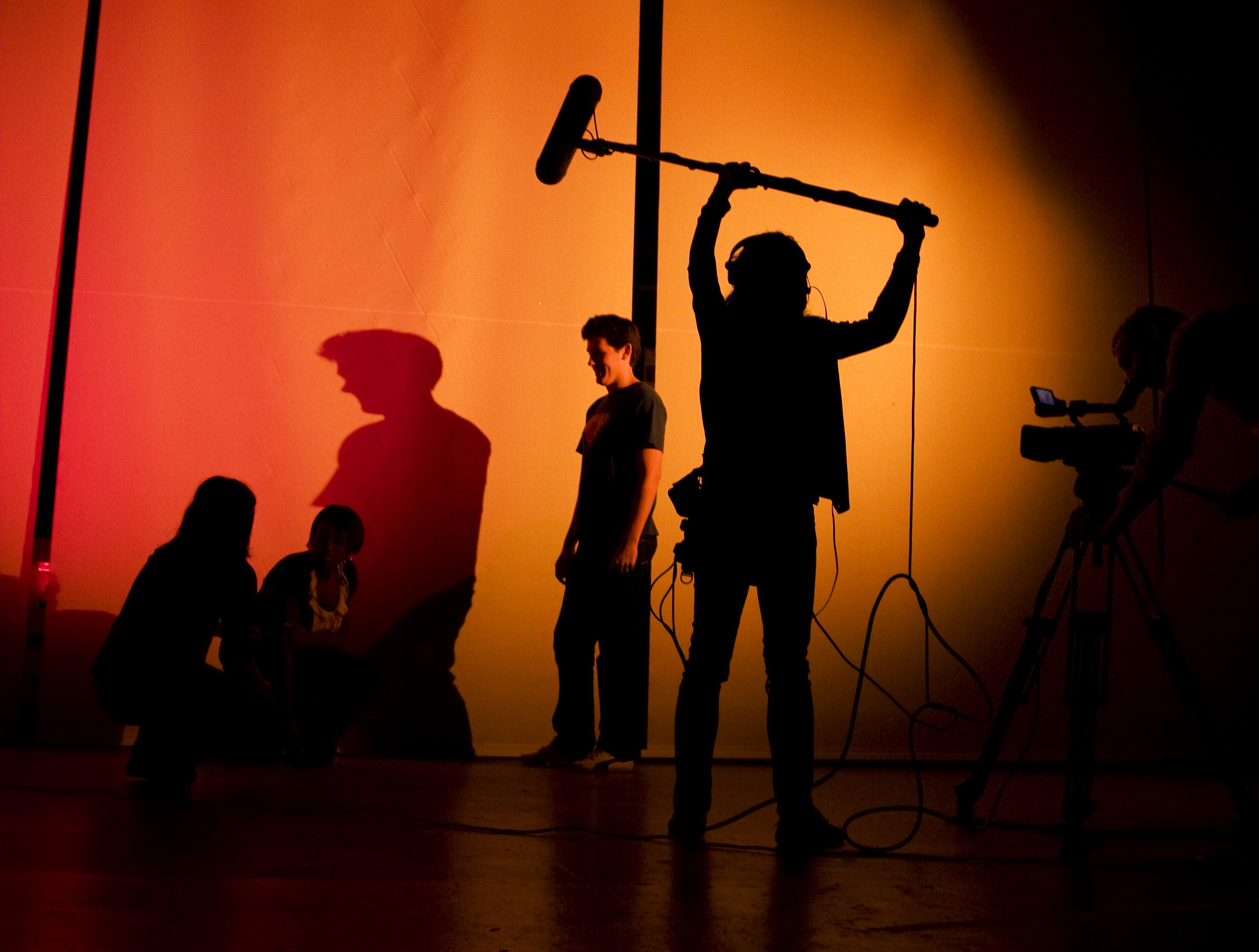 How do you go about making a professional commercial within a 5-day timeframe? As a film student (I study at Met Film School in Berlin) I am used to making short films within a limited time and with a small crew, each of us undertaking 2-3 key practical roles to get the production underway. However, when the opportunity came up to create a commercial within a 5-day timeframe for a filmmaking competition, my skills were put to the test. Thankfully, with a lot of help and support, we finally did it! And here's how:
Day One: The Concept
Devlrex, a global pharmaceutical company, were looking to launch a new line of cold-sore creams and their creative brief for the commercial came under the title "Most Kissable Lips." They launched a competition to find a filmmaker who could deliver something unique and creative, whilst corresponding with the brief and the brand. Obviously the first thing that came to my head was a bunch of close ups of different kind of lips- and if that came to my mind, I knew that everyone else was thinking the same. So how to be different?

I kept my concept simple- since I have a habit of leaving my own lip prints on postcards, I thought that this would be visually nice and representative for the product.

Day Two: The Casting
As soon as I had an idea for the film, I started an online casting to bring my vision into life. A lot of actors and actresses were interested, so I had a good choice and picked actors who had an on-screen chemistry. I worked on casting the extras separately, and luckily some of the original actors I had to turn down for the main roles agreed to work as extras, which was great!

Day Three: Starting the Shoot
The first shooting day was the hardest, because we had so many different scenes on several locations. I had to coordinate everything at the same time and keep in touch with all the actresses, to tell them at which time and place they should be there. Thankfully my lovely sister (who plays the flower girl) came all the way from Cologne especially to assist me and I had two of my wonderfully talented classmates helping out with camera and sound. It's all about teamwork!

Day Four: The Shoot Continues
The second day of shooting was complicated because I had to do the camerawork myself whilst finding a new sound technician at the last minute! But with the help of my faithful friends from school I managed to get some shooting done before the natural light went. Everyone in the team found that they had to multitask at all times, but it was a passion project and everyone rallied!

Day Five: The Editing
I had a LOT of material, and it was a painful process to begin to break it down. The first rough cut was (to my surprise) about eight minutes long. I had to kill too many darlings, but I was lucky to get support from two of our great directing and editing tutors. At the end my film was still too long, but I made the decision to leave it the way it was, since my story would lose its charm and meaning if I cut out more. I decided to go all in or nothing.

Luckily the jury loved the ad and the film was chosen to advertise their products! Winning the competition has given me so much confidence for my future career in filmmaking and, indeed, commercial projects!

Rusanna Danielian, a BA (Hons) Practical Filmmaking student at Met Film School Berlin, won the "Most Kissable Lips" competition held by global pharmaceutical company Devlrex, following the production of her short film "Lipstick." This film will now be used to advertise their products, as well as a prize of 2000!

If you'd any information on Met Film School Berlin, and the courses that they offer, visit their website to request a free prospectus.

Comments
Older Comments
You should see if you can break the process down further for a lot of the less experienced. Great read. Thanks so much.