How To... Film The Great Outdoors Using a DSLR
By Sam Saadat | 31-Oct-2013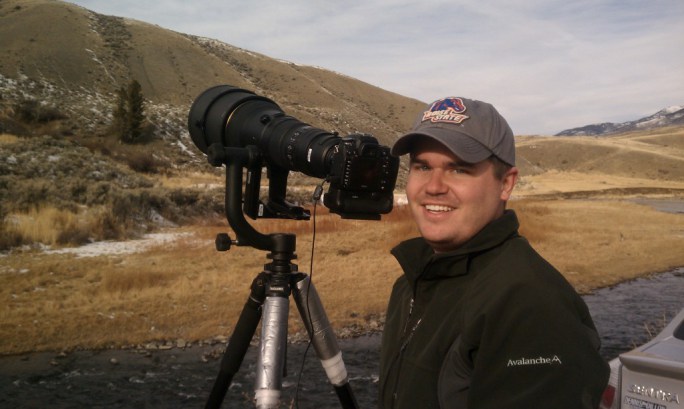 Filmmakers are referring to DSLR filmmaking as a revolutionary invention. It achieved a huge leap forward in the quality of the image and moreover it has become available to millions of potential filmmakers, helping to spread the word and passion. Basically, a DSLR has a gigantic image sensor in comparison to the film cameras that used to be in use prior to it's invention. It's 20-30 times larger than the standard professional video cameras.
With the wide range of DSLR cameras in the market it became a lot easier to produce high-end quality film without breaking your back or budget.
Nowadays, cameras such as the Canon 7D provides terrific results in their video modes and require a 3-4K investment for a rather complete configuration, with all the necessary lenses and peripheral equipment. Globally-known filmmakers are using these cameras for shooting documentaries, TVCs and films.

When you're shooting outdoors, you almost instantly get thrown out of your comfort zone. You might be in a dark cave, dense and shady forest, far off in the desert or arctic where conditions make it challenging to stay alive, let alone hauling around your heavy equipment while staying focused, literally. Sometimes, you'll find yourself in a location where pulling out a giant and expensive camera brings unnecessary attention your way as officials might freak out or you can create a ruckus. In these hypothetical scenarios, a compact, inconspicuous, light in weight and light-sensitive DSLR can become a true lifesaver. CameraKings.co.uk offers some tips for those times you set out into the wild.

When filming with DSLR support gear can be light, small and flexible. A shoulder mount with two handles can greatly improve your posture and bring out great results. Without support gear, the movement of your hand, although it may feel very small, can dominate and ruin your footage. Alternatively you can use a tripod which can be also controlled from a distance or programmed in advance using a gadget like the Syrp "Genie" or a good remote head. A tripod is difficult to use in a car so don't be afraid of using a beanbag. Portable car mounts (Camtree G-2Bh) might also be handy and small sliding systems (Proaim 3ft (91cm) Linear Slider) can add some extra value.

Toting lights should be carefully considered. Before, filmmakers had to bring large kits in order to shoot different subjects properly. Nowadays, as long as there is a small amount of light, there is no real problem for the advanced DSLR cameras to capture these shots 'au naturel'. Filming at night would generally require a lighting kit. Make sure you get good quality durable lights. Don't forget to bring bug repellant.
Always keep moisture as far as you can from your camera, lenses or electronics. Dry your hands, don't drop your gear, have zip lock bags, and carry some extra cloth with you. When you find your way back to civilization, store your gear at the vicinity of an AC. It can be used to dehumidify your equipment.

You must take the time to get acquainted with your manual focus. The standard autofocus feature is simply not good/quick enough. There are many follow focuses on the market. Get one that can help you get the most out of your camera. The Wondlan Wireless Mnemonic Follow Focus offers some cool features that might be handy. You might also consider a manual follow focus for extra silence. The Lanparte V2 Follow Focus AB Stop will certainly do the job. Keep it in mind to focus where your subjects will be, not necessarily where they currently are.

Don't miss out on important action. Zoom out and make sure you get the shot. You can always crop the video back in the comforts of your studio.
Spend a little extra and buy high-performance memory cards and batteries. Make sure you have enough roll time with the resolution settings set to 1920 x 1080.

Some wildlife films are produced entirely by one person with little more than a camera. Still, it is not for everyone. Filming wildlife professionally takes hard dedication, plenty of patience and a lot skill and dexterity. Sheer luck can never run out as well.

Filming wildlife encompasses many great things. It gets you out in the fresh air, increases your mindfulness and improves your mood. It is highly creative and teaches important lessons in humbleness. It deepens your roots, and involves you in documenting a wild world that is changing at a rapid pace, and might never be the same again.

Sam Saadat, MA Hons film from Solent University, freelance filmmaker and CameraKings.co.uk production consultant.
Comments