Three Online Colleges that Offer a Degree in Filmmaking
By Rene Williams | 09-May-2013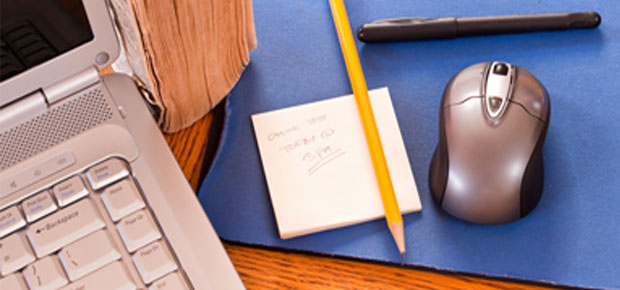 There are a number of excellent opportunities available in the entertainment field. Whether you have an interest in directing, screenwriting, production or a combination of positions, with the correct training and an online degree, you will have the confidence, experience and knowledge required to have a successful entertainment career. There is a vast array of certificate training and degree programs to choose from and most online colleges offer the option for specializations in each program. For example, if you have an interest in earning a bachelor's degree in filmmaking, you could specialize in producing and directing or perhaps cinematography. Here are three of the best online colleges that offer degrees or certificates in entertainment.
Arizona State University
The online program through Arizona State University provides students the opportunity to earn a Bachelor of Arts in Filmmaking Practices. All courses for this program are delivered online and taught by the same instructors who have developed and teach the program at the campus. Courses include independent film production, production practice, entertainment ethics, producing and more. Upon completion of the program students are prepared to work in entry level positions in producing, film production or management as well as be prepared for education at an advanced, graduate level.

Grand Canyon University
Grand Canyon University offers a BA in Digital Film with an Emphasis in Production or a BA in Digital Film with an Emphasis on Screenwriting. The Emphasis in Production program provides students with the knowledge necessary to be successful in cinematography, design, cinema directing, audio production and a variety of other relevant subjects. Some of the production courses include screenwriting, documentary production, cinema directing and non-linear editing.

Full Sail University
Full Sail University offers two distance learning degrees related to filmmaking; a Bachelor of Science in Cinematography and a Master's of Science in Entertainment Business. The B.S. program helps students develop the required skills for a successful career in film, television and more. There are three primary focuses of the program which include video output, filmmaking foundations and digital video technology. Students are guided through a variety of creative processes including creating a script, editing and distribution of the finished product.

Online courses in filmmaking are conducted through various means such as live seminars that allow the student to participate in real-time discussions, classroom blogs and recorded presentations. Distance learning is an excellent opportunity for students who want to pursue a degree, but do not have the time to physically attend a campus. Online courses are structured in the same fashion as a campus course; therefore students are required to attend open seminars, complete homework assignments and tests. Tuition fees vary from one online college to another, so it is important to research the college you are considering to determine if their courses meet the requirements for your career choice. If you are attempting to get financial assistance for coursework, all of this information should be obtained before registering for class.

Rene Williams has been a freelance writer for over ten years, and is the main contributing writer for DegreeJungle, a college resource site for students and their parents. In her spare time, Rene enjoys reading, and spending time with her son James.
Comments