Risky Business: Producing 'Indie' Films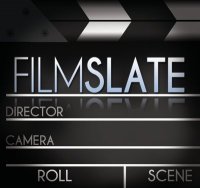 The term "indie film" first came to prominence in the mid 1990s. Once Kevin Smith's "Clerks" (produced on a budget of $27,000) hit theaters and proved that a low dollar film—with a good script and decent enough actors—could score with audiences, the major studios took notice.
From there, the "indie" label was used almost as much for marketing as it was a way of describing the humble origins of the filmmakers themselves. These later independent films, made under the auspices of the studios, would use major acting talent (some looking for vanity projects) and looked light years better than anything a film student with rented equipment could produce at the time.

Take Wes Anderson's "Bottle Rocket" for example. The original short, made by Anderson and Owen Wilson for next to nothing, made it into the hands of the production team of Kit Carson, James L. Brooks, Barbara Boyle, Richard Sakai, and Michael Taylor. The feature length version, made by Columbia, would eventually have a budget of around $5 million. Incredibly low by Hollywood standards, even back in 1996 when it was made, but a figure that any true independent filmmaker would love to work with.

But for filmmakers like Rocky Yost, who concentrates mostly on writing and producing, the reality is quite different. He's not afraid to admit that he's worked "real" jobs, mostly in real estate, over the years to get funding for his projects and to provide stability for his family. He's spent thirty years in the business, and even some time in L.A. trying to hone his skills as a writer. Now back in his native Virginia with a production company called Old Virginia Films, he is not alone with this newer breed of independent filmmaker.

Read the rest of this article at the Film Slate Magazine web site.
Comments